Triple Saag: Indian-Spiced Greens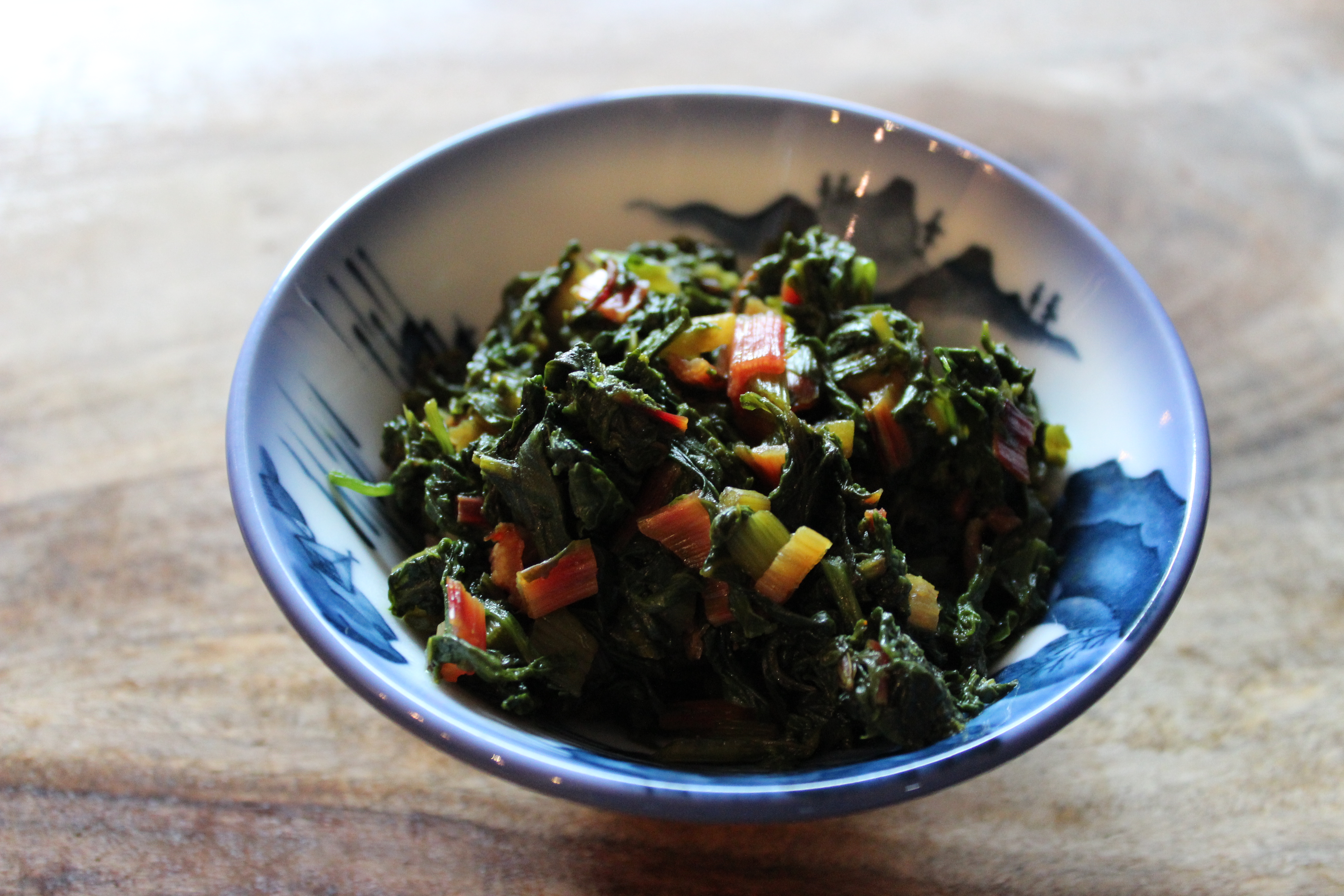 I just started a 28-day detox last week and my body was craving some leafy greens, so I figured it was time to make some Indian-spiced saag….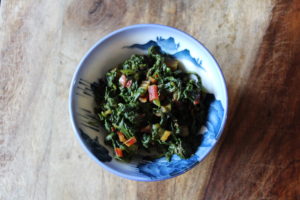 Ma taught me to make saag using spinach, which is quite traditional in Indian cooking.  But this time, I felt like experimenting by combining different greens, and I'm so glad I did!  I created a triple saag that is full of delicious nutrients and it's detox-friendly.  My family ate it up!  It's really the Bengali spices in this dish that make these greens special, and I'll explain those later.
Saag is an Indian term that refers to leafy greens, like spinach, collard greens, mustard greens, chard, etc.  This recipe combines 3 different organic greens: beautiful red swiss chard, baby spinach, and beet greens.
Why did I pick these greens, you might ask?  They were the freshest and most beautiful greens – I went to Sprouts because I love their selection and prices.  Look at this swiss chard!  Just gorgeous!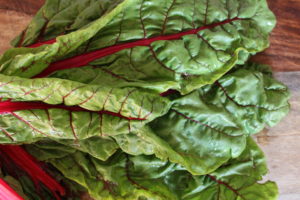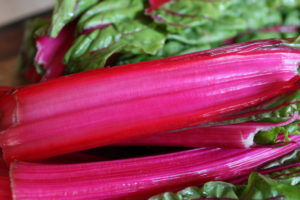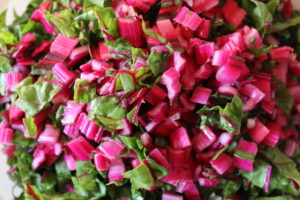 And then the beet greens I had because I fell in love with the golden beets and just had to bring them home with me!  I already had a box of the organic baby spinach from Costco that I was using for salads, so I threw some of that into the mix as well.  I don't have a picture of the spinach, but here are a couple of pictures of the golden beet greens – you can see some of the golden color in the stems…  so pretty!
  
Now, those Bengali spices that I told you about…  they're called panch foron, which is a blend of 5 spices.  "Panch" is the number 5 in Bengali and "foron" refers to the spices, so we could also call them Bengali 5 Spice Blend or Bengali 5 Spices…  you can find them in an Indian/Asian grocery store or here: Healthbuddy Pure & Fresh Panch Foron 700 gm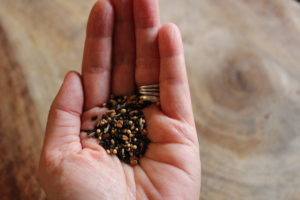 Panch Foron: Fenugreek, Fennel, Cumin, Black Mustard, and Nigella Seeds
The panch foron infuses your cooking oil along with a fresh chili pepper (jalepeno or serrano), giving your greens a special flavor.  The greens cook up in a matter of minutes and then I add in some turmeric powder, red chili powder, and salt to finish it off.  Then it's ready to enjoy.  You can eat it with rice or bread (sometimes we eat Indian food with whole wheat tortillas), but since I'm detoxing right now, I enjoyed them with some lentils (daal) and roasted cauliflower.  Jeet loved the earthiness of the greens mixed together – hope you enjoy it too!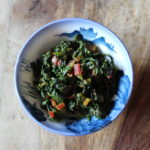 Triple Saag: Indian-Spiced Greens
Dark leafy greens - our bodies can't get enough of them! These three greens (spinach, swiss chard, and beet greens) are a power trio packed with nutrients your body will love! The Bengali 5 Spices give this dish it's unique taste.
Ingredients
1/2

tsp

panch foron

(fenugreek, fennel, cumin, nigella, and black mustard seeds)

1

tsp

cooking oil

(I recommend grapeseed or avocado oil)

1/2

jalepeno, cut lengthwise

(deseed if you want to reduce heat)

1

bunch

swiss chard, chopped

(organic preferred)

1

bunch

beet leaves, chopped

(organic preferred)

2

cups

baby spinach, chopped

(organic preferred)

1/4

tsp

turmeric powder

1

pinch

red chili powder

(adjust to taste)
Instructions
Heat oil in pan and add the panch foron and cut jalepeno.

Once you can smell the fragrance of the spices, add the chopped greens.

Sauté until the greens wilt. Add turmeric, chili powder, and salt.

Enjoy with basmati rice, Indian bread, or tortilla.
---