Grilled Artichokes with Pesto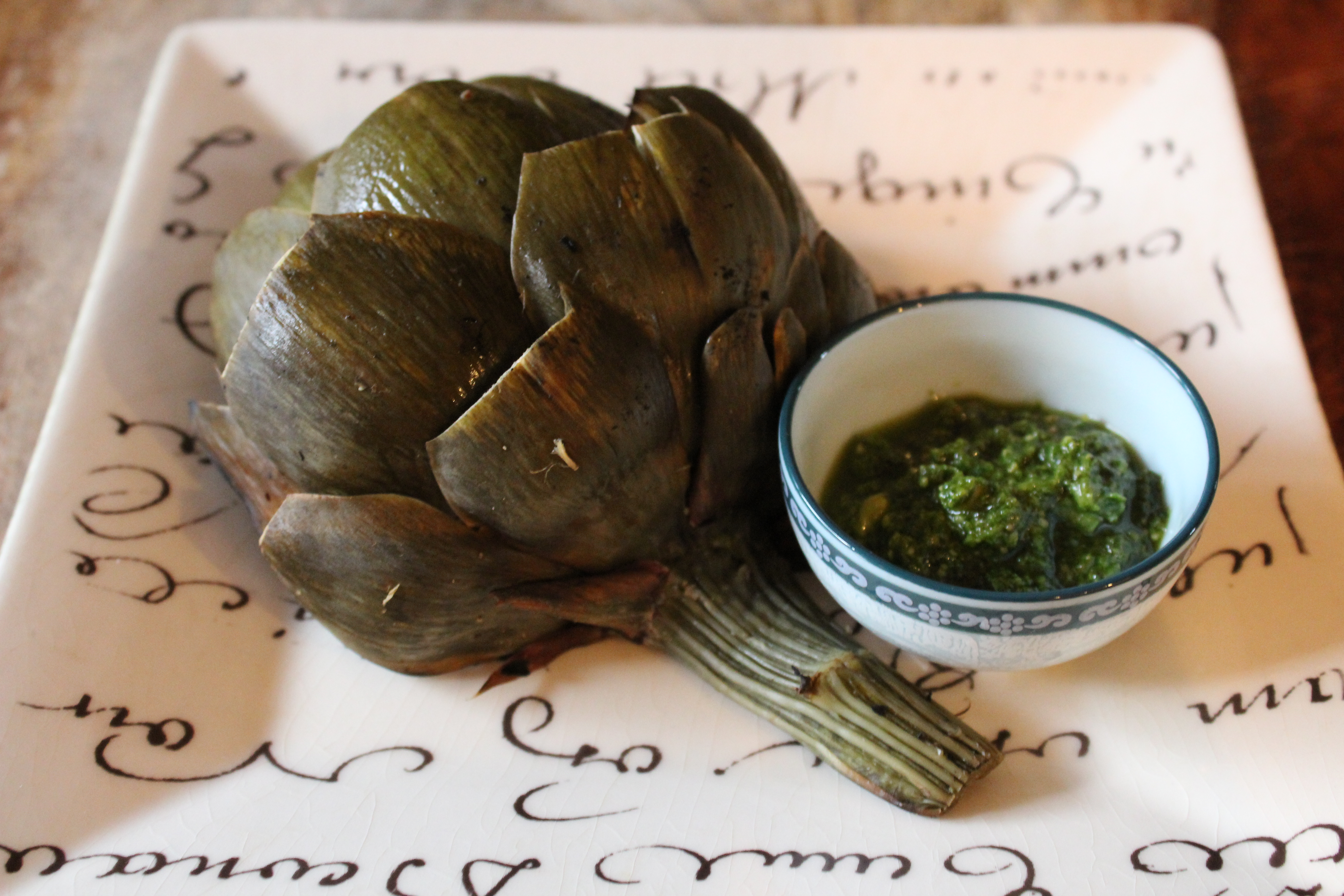 Grilled artichokes with pesto… it's my latest addiction!  They are not only my favorite because they are delicious, but they are my favorite because they bring my family and friends together…
It's football season, and that means finger foods…  ones that allow you to sit in front of the TV and eat with your hands.  One of my favorite finger foods, where I can take my time to savor the delicate flavors is artichoke!  It's messy, but it's sooooo good!
My family enjoys having a plate of artichokes with a tasty dipping sauce, where we sit around our coffee table, watch TV (there's a lot of football watched in our house, so if it's football season, there is always football playing), and spend precious family time together.  We also spend time preparing it together because it takes time to clean and boil before it reaches the grill.  It's a great weekend dish to put together when you've got time to enjoy the process.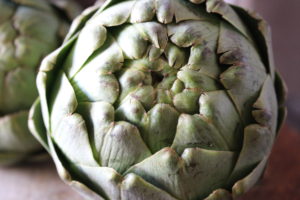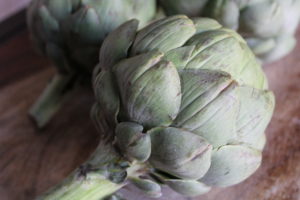 We recently had some relatives visit us from India, and we thought we would introduce them to some foods that they've never had before.  Artichokes are a vegetable they have never seen or heard of, so it was fun to make it for them.
I showed them how to cut the thorns off of the leaves, remove the hairy choke from the middle, and keep the artichokes from browning by using lemons.  We had so much fun prepping and sharing stories together along the way.  And then it was fun to eat them together too!  Watching their faces as they watched me pull off a petal and pull it through my teeth to get the soft artichoke pulp in my mouth was priceless along with seeing them try it themselves.  They enjoyed it so much, they took pictures and were prepared to take these stories back to India with them.  These are memories we will cherish!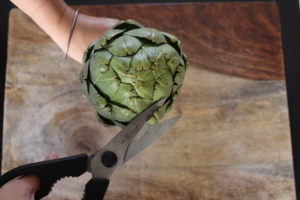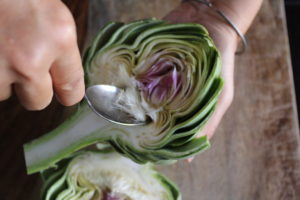 So today, I was really craving artichokes because it's football Sunday.  The boys and I are playing fantasy football with our cousins across the country, so we needed some good finger foods as we watched football.  With me being on a cleanse, the artichoke really was the perfect choice and I paired it with my pesto recipe, which without the cheese, it's completely detox-friendly.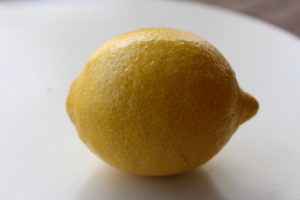 We started the morning with a big pot of lemon water to boil.  While the water was getting hot, I started prepping the artichokes, with football playing in the background.  I like football, but I don't have the attention span to watch it without something else to do… it's nice that our kitchen and family room flow right into one another, so I can see the TV from the kitchen!
After I boil the artichokes, I put them in a pan for Jeet to take outside and grill.  He is the one that puts the finishing touches by artfully placing grill marks on them and adding some extra love.  Then we get to all come together to enjoy them!  We hope you like them as much as we do!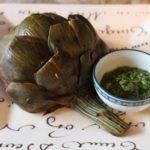 Grilled Artichokes
Grilled artichokes are a fun appetizer/snack. We enjoy them during football season and we tend to make extra because they keep well in the refrigerator and make great after-school or after-work snacks!
Total Time
1
hour
5
minutes
Ingredients
1

lemon

(cut in half)

4

large

artichokes
Instructions
How to Clean an Artichoke
Remove thorns: Using kitchen scissors, cut off the tips of the artichoke petals to remove the thorns. Towards the top, you may find it useful to use a serrated bread knife to cut about 3/4 inches off the top.

Clean stem: Pull off any small leaves from the stem. Cut end of the stem and use a vegetable peeler to remove the tough fibrous outer layer of the stem, if necessary.

Half the artichoke: Cut the artichoke in half, lengthwise, starting from the stem.

Clean the choke: Using a spoon, remove the hairy choke. You don't want to ingest this, as it could get caught in your throat.

Now you have a cleaned artichoke!
How to Cook Artichoke
Fill up a large pot of water 2/3 full (anticipate the water level rising once you put the artichokes in). Squeeze half of a lemon into the water and then put that half of lemon in the water. You may add other optional aromatics, if you would like to infuse the cooking water with other flavors, like peppercorns and bay leaves. Cover the pot and bring water to boil. As the water is boiling, this is when I like to clean the artichokes.

Carefully place the artichokes in the boiling water. If your artichokes refuse to stay in the water, you may want to put an upside down plate on top to weigh them down. Just be careful that your water doesn't spill over!

Cook artichokes for 25-45 minutes, depending on the size of the artichoke. You basically want to cook them until the outer petals can be easily pulled.

With a pair of tongs, pull the artichoke halves out and place them on a tray. Drizzle some cooking oil on cut side and season with salt/pepper.

Place cut side down on grill for a few minutes until desired grill marks are achieved.
---