Ayi's Easy Avocado Toast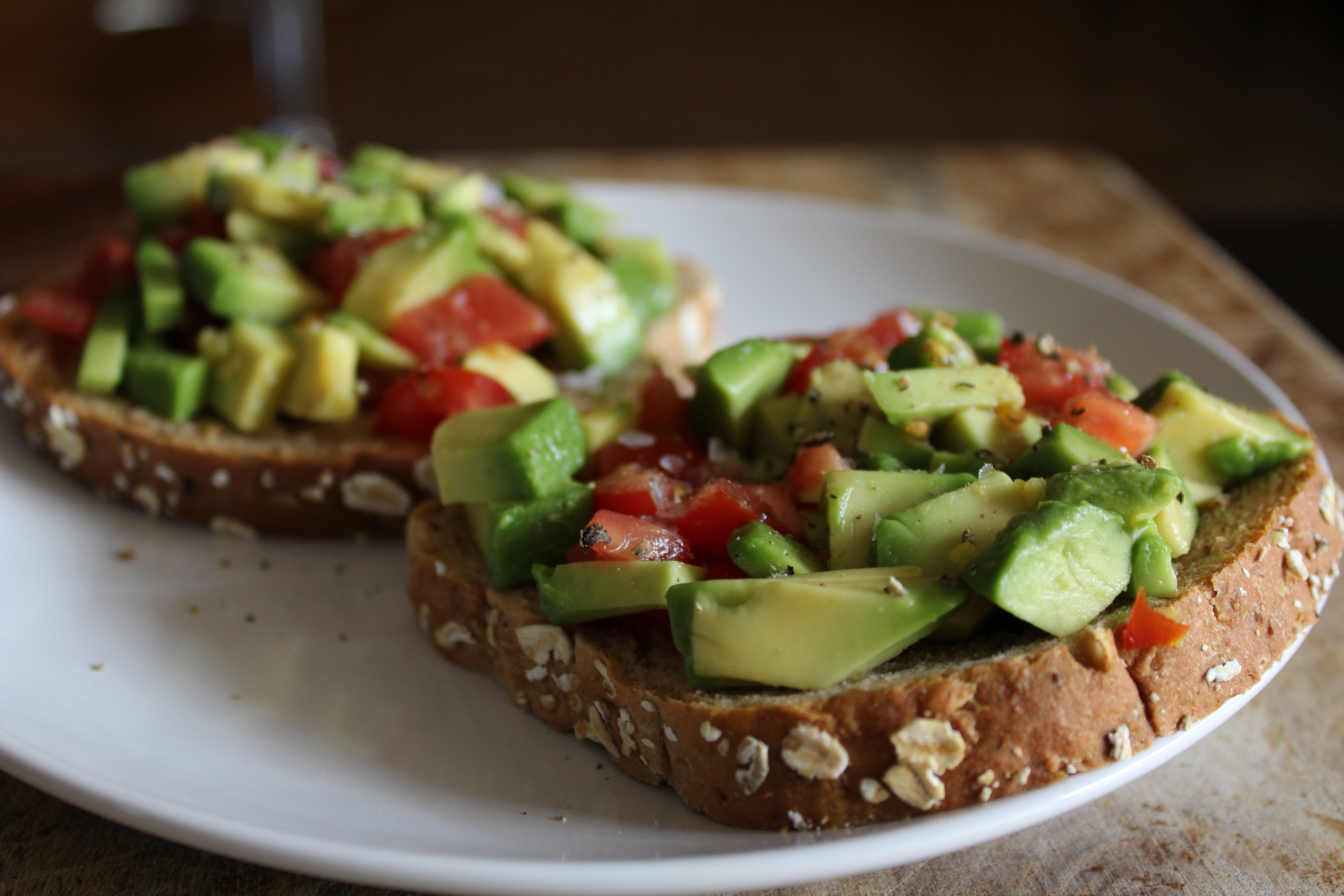 Avocado toast is something everyone can make – its so easy; it doesn't require a recipe… but it's the story behind this recipe that I really want to share with you…
"Ayi" means "aunt" in Taiwanese, and it's what I call my mom's sisters as a sign of endearment and respect.  Mom has two sisters – one older, one younger.  This post has to do with the older one, Shiu-Kim Ayi.
My Ayi has travelled all over the world and she is who I think of when I hear the word "resilient."  She isn't afraid to go to a country where she doesn't know the language because she uses her love and beautiful smile to get around.  Ayi has an incredible mindset – she believes that you should not worry about things that you can't control and she values nurturing the spirit by serving God over anything worldly or material.
Ayi has endured her share of hardships – losing her husband at a young age, losing her only son to a tragic car accident, and being stricken with colon cancer in the early 2000s.  But despite these heavy experiences, Ayi has shown that it is possible to overcome difficulty and live a deeply meaningful, happy life with the right state of mind.
Ayi has been cancer-free ever since she had surgery (over 10 years) and *knock on wood* she has surpassed the expectancy that the doctors gave her, and I believe it is because of her change in lifestyle and her deep faith in something greater than herself.  She knew she had bad habits… we all do.  Her motto was, "If it makes you happy, then you should do it."  Sometimes that was a really good motto to follow, and at other times, it lead into some habits that weren't so good for her.  So when cancer hit her over the head without a warning and turned her life upside-down, she was determined to make some drastic changes.  She researched all the things that were good for her health by talking to everyone she knew and realized that it was best to return to the basics:
Eat as naturally as possible
Try to avoid processed foods
Select foods that are higher in nutrients
Eat a variety of colors (a rainbow of foods everyday is ideal)
Always have gratitude in your heart
I noticed that she ate more raw foods, like lettuce, celery, carrots, tomatoes.  And she started cooking without oil – she preferred to eat avocados instead of using cooking oil, so she would often only cook on the stovetop if she was making soup.  Instead of reaching for white bread (which she used to LOVE) she chose breads that had a lot of seeds and grains in them because she just felt that was the better, more nutritious choice.  She never got scientific on me; she just said things very straightforwardly as she saw things, and she didn't care if you liked what she said or not.  If those were her feelings, she was entitled to those feelings.  That's my Ayi, and it's what I love about her.
I got to know these things about my Ayi when she came to take care of me during the births of my children.  In the Taiwanese culture, it is customary for the new mother to be cared for during the first month of giving birth.  It's very important that the new mother get rest and not leave the home for the entire first month, so she can recover from child-birth and regain strength.  My mother was working full-time and couldn't take the time off from work, so she asked Ayi to come stay with me.  Boy, was I blessed that she came!
Ayi took care of all of my concerns and really wanted me to simply focus on resting and feeding the baby.  She took care of making all of my meals, bathing the newborn baby, and caring for the rest of the family in the house.  Boy, was I spoiled!
Every morning, she served me avocado toast.  And in the afternoons, I would get soups and salads.  This was so opposite of the traditional Chinese herbal medicines and belief that eating cold foods was bad for a woman who just gave birth.  I was really enjoying the foods that Ayi prepared for me, and proof of my health was in the amount of breastmilk I was able to produce.  I was very fortunate that it was abundant and the baby's growth was off the charts (both times).  I believe it's because of the amazing care that I got from my Ayi and the foods she chose to feed me.
Every time I see an avocado, I think of Ayi.  It reminds me of the love she gave me and the wish for me to thrive and be happy.
To make Ayi's Avocado Toast, you simply find your favorite, most nutritious bread, spread half an avocado across two slices, add in freshly chopped tomatoes, and season with salt and pepper.  It's that easy to eat healthy!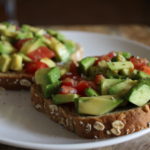 Ayi's Avocado Toast
A healthy start to your day or a mid-day snack, avocado toast is nutritious and delicious!
Ingredients
1

avocado

1-2

small tomatoes, diced

(I used Campari)

salt and pepper to taste

4

slices

multigrain bread

(our favorite is Dave's Killer Bread)
Instructions
Cut avocado in half lengthwise with a sharp knife.

Use a spoon to scoop out avocado and smash it onto bread. Spread evenly.

Sprinkle diced tomatoes on top of avocados and season with salt and pepper to taste. Enjoy!
***A tip from my culinary-talented friend, Shurbhi Shah… she sprinkles Chili Lime Seasoning on her avocado toast to give it an extra something special!  Thank you for the chi friendly tip, Shubs!  I can't wait to try it!  If you don't have a Trader Joe's near you, you can get it here through Amazon:
Trader Joe's Chile Lime Seasoning Blend, 2.9 oz
Share in the comments below how you like your avocado toast!  There are so many ways to enjoy it!
---